ConnexPay at Phocuswright: The "Top Gun" of Payments
By Bob Kaufman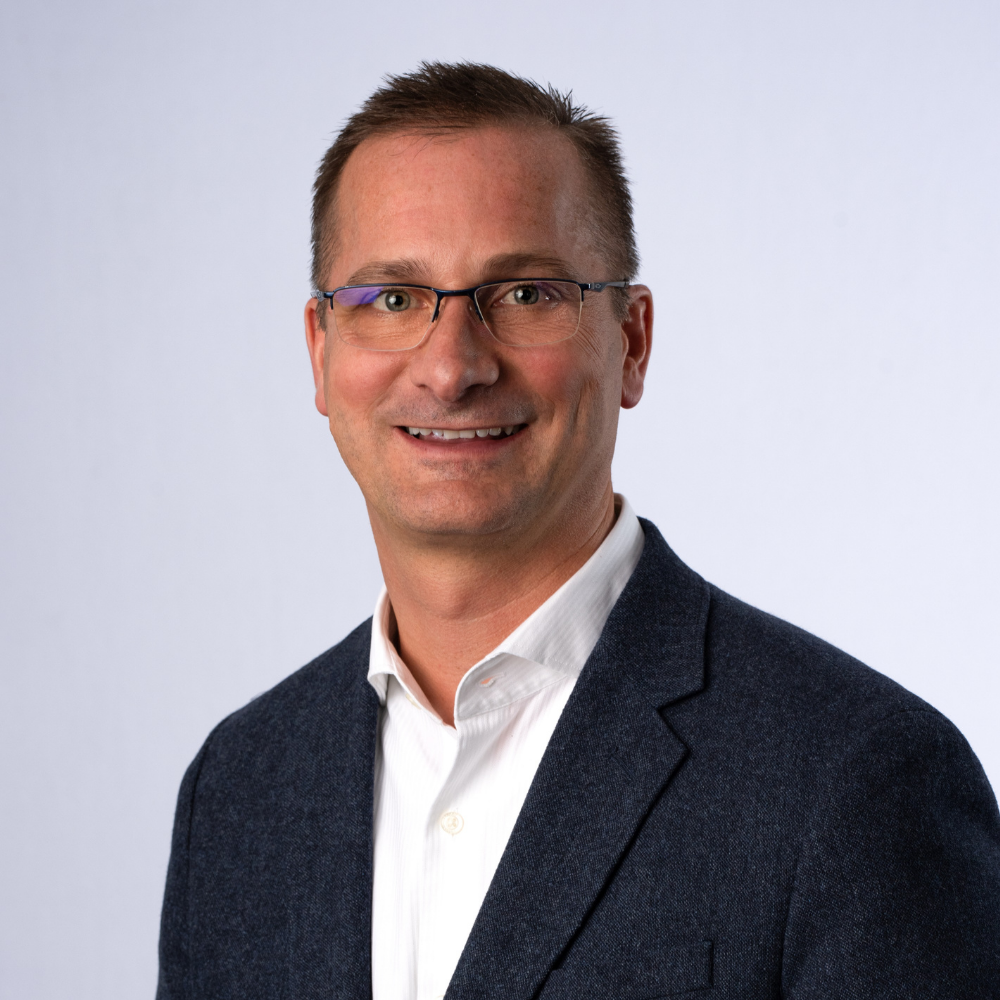 Posted on: Dec 14, 2022 | Last updated on: Feb 15, 2023
I look forward to attending the Phocuswright Conference every year. This year's conference in Phoenix was one of the most memorable to date—partly because I was able to weave in references to one of my all-time favorite movies, Top Gun, and how it relates to ConnexPay.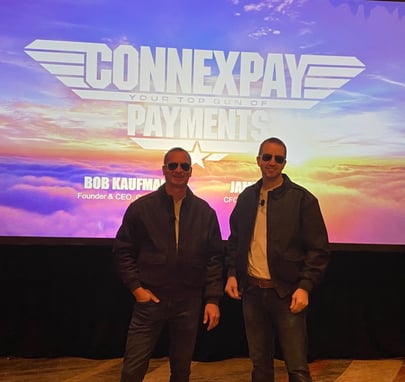 The original Top Gun movie from 1986 is great and a true classic, but I have to say that its 2022 sequel, Top Gun: Maverick, is even better. And for the Phocuswright Conference, it was my honor to team up with TravelPass Group CFO James Hall to present a breakout session titled "Your Payments Wingman: How to Save Money, Boost Profit, and Reduce Fraud in Travel." (That's me and James pictured above, channeling our inner Maverick.)
TravelPass Group is one of ConnexPay's valued clients, and they've been on board with us for a little over a year now. I'm thankful for the relationships that we have with each one of our clients, and it was my privilege to spend time with James on stage at Phocuswright to speak about how our respective companies work together.
In the breakout session, we really enjoyed building on the Top Gun theme. For example, fighter pilots must have great vision, and companies are no different. James and I each spent a couple of minutes discussing our companies' respective visions and how they drive our success.
TravelPass Group's vision is to create a more interconnected and understanding world by opening doors and enriching people's lives through travel. Every time you go somewhere new, you make new connections and get introduced to new cultures. As part of this process, James says, travel helps us learn that around the world, we're all really more similar from a human standpoint than we are different. TravelPass Group envisions a world where, as we travel more, we judge each other less and exude more kindness to make the world a better place.
ConnexPay's vision is simply connecting payments to transform lives. At ConnexPay, we pride ourselves on making our clients' lives simpler from a payments perspective. We do that by having payments acquiring technology, a built-in fraud solution, and payments issuing technology all within a single platform. It sounds simple, but no other company in the world today connects payments all in one platform like we do—and we really do transform lives. For example, through the pandemic, we learned that the savings we provide our clients on merchant acceptance really helped them stay afloat. With such thin margins, even saving our clients 1% on each transaction made a tremendous difference. Similarly, when airlines failed during the pandemic, we were able to file disputes to help our clients and their customers get their money back.
So back to the movie. In Top Gun: Maverick, they had a mission to achieve, and it started with a challenge. An enemy was building a uranium enrichment plant, and the mission was to neutralize that threat. To execute that mission, they needed these key elements:
Pilots: For the mission to be successful, they needed best-of-the-best fighter pilots.
Teams: For those pilots to accomplish the mission, they needed to form powerful teams with strong communication skills and trust.
Technology: Without cutting-edge technology—from the planes themselves to the laser-guided missile—the mission wouldn't succeed. Great technology was key.
Execution: Going into the mission, they had to execute with perfection and absolutely no room for error.
Each of these mission points also relates to the TravelPass experience with ConnexPay. Banks don't really like working with travel companies, unfortunately. Banks view travel companies as high risk, placing them in the same category as online porn and online gambling. When you're a travel company, it's hard to get a merchant account opened with a bank. As James put it, even if you are able to open a merchant account with a bank, the rates are very high, you must maintain reserves, and there are limits on the volume you can process—all of which are problematic when you're trying to grow your company. However, James shared that ConnexPay was able to solve all of those problems for TravelPass.
Now, I realize I may be a little biased about ConnexPay being the best of the best, but we really are. Here's why. On the acquiring side, we always save our clients money on the cost of accepting payments—100% of the time. ConnexPay can do that because we fundamentally de-risk each and every incoming transaction, and we're able to take those savings and pass them on to our clients. On the issuing side, we have 40+ BINs for our clients to choose from, which really differentiates us from any other payments provider out there.
But really you need to read no further than these words from James Hall himself, shared during the breakout session at Phocuswright: Adding ConnexPay as a payments provider saved TravelPass over $1 million a year, which directly impacted their bottom line.
I encourage you to get in touch with us today and see how we can help you save money and boost profits as well. ConnexPay's technology is the latest and greatest. I hear consistently from our clients that compared to many of the payment systems in the world today, ours is the best. Our APIs are easy to implement and provide 99.999% uptime, which is also unique in this space.
ConnexPay is ready to be your "Top Gun" of payments—let's take flight together.
Read the complete TravelPass case study
Get the details on how ConnexPay helped TravelPass save money on the cost of accepting payments, earn more revenue on issuing payments, and unify reconciliation and reporting all inside a single platform