7 things online marketplaces need in a payments solution
Liza Amaro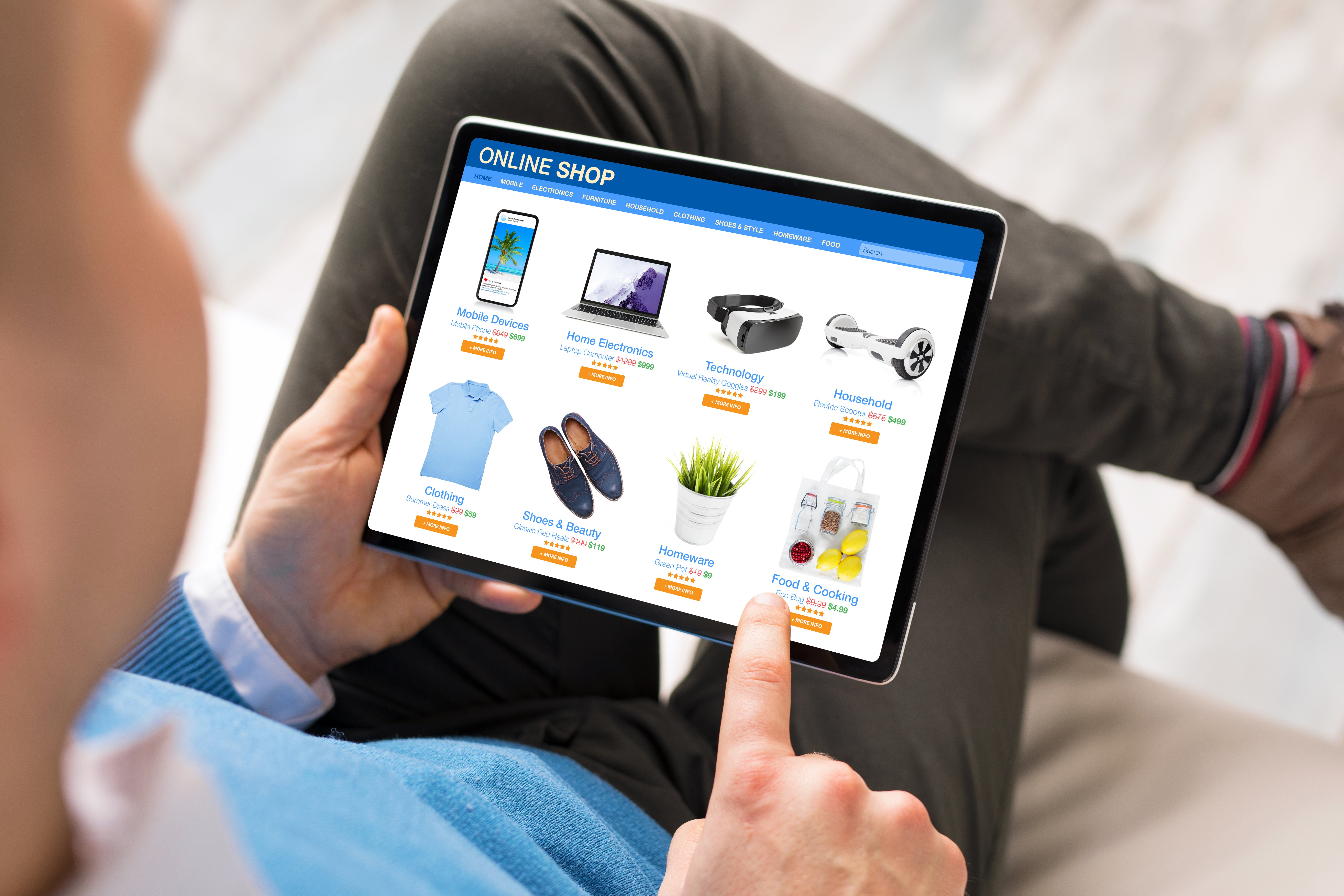 For an online marketplace, payment needs can be significantly different than for a traditional ecommerce business. For example, many online marketplaces don't own inventory or sell their own merchandise; rather, they're a platform that allows third parties to sell products to customers (for example, Etsy). As such, these marketplaces charge a fee on sales made through their site, and then they send payment to the third-party sellers.
Given these complexities, it's important to ensure that your online marketplace has a payments provider who understands your business model and can provide an end-to-end payments solution. Take a look at the top things online marketplaces need in a payments solution—and what your payments provider should be able to deliver for you.
1. Online payments acceptance
First and foremost, your online marketplace needs the ability to accept online payments, such as by credit card, debit card, Google Pay, Apple Pay, and other digital methods. Through your online marketplace, your clients can then sell products to marketplace customers without having to have their own merchant account.
When accepting payments, it's important to understand how your payments provider handles merchant acquiring fees. Many providers tack on fees (typically with tiered pricing models) or charge you the maximum processing rate (such as with the flat-rate pricing model). With both tiered pricing and flat-rate pricing, you don't get visibility into how payment providers determine merchant acquiring fees. On the other hand, interchange-plus pricing is a completely transparent pricing model that itemizes each cost, including interchange fees, card brand fees, and processor markup. With interchange-plus pricing, you're less likely to be overcharged and more likely to save money on merchant acquiring fees with each transaction.
2. Fraud protection
A key component of accepting online payments is managing the risk of fraud. In conjunction with a platform for accepting online payments, your payments provider should offer a complimentary fraud solution that seamlessly scores each transaction for fraud before clearing it for processing.
3. Automated payout process and ability to split payments in real time
When a customer buys a product from your online marketplace, you need the ability to (1) automate the payout process to the seller and (2) seamlessly take your fee or commission from each transaction—all in real time. You don't want to rely on lines of credit to pay sellers; real-time automated payouts—providing you with immediate access to funds—solves this for you.
4. Options for online payment issuance
Your payments provider should offer options on how you can issue online payments to sellers after an online marketplace sale is made—with ACH and virtual card being the most in-demand options.
5. Revenue share on virtual card payments
You can increase your margin and earn revenue share by paying your suppliers and vendors using virtual cards, so be sure to ask your payments provider about issuing virtual cards. To optimize revenue, your provider should also allow you to access multiple virtual cards. However, some providers will charge you fees to issue virtual cards, while others do not, so carefully ask about any required costs.
Even earning just .30-.50% in revenue share per transaction can add up to a significant amount of money based on the overall volume of your online marketplace. And a few providers even offer up to 2% in rebates. But keep in mind that some providers require you to have a minimum annual virtual card issuing volume, such as at least $1 million USD, before you have the ability to earn revenue share, so be sure you understand the payment provider's terms.
6. Robust reporting and reconciliation tools
Your payments provider should also give you access to daily reporting on your payments activity, both incoming and outgoing, with a variety of ways to filter the data. This reporting should ease your reconciliation process, and your payments provider should offer support to guide you through any reporting or reconciliation hurdles.
7. A single platform for incoming and outgoing payments
There's no shortage of payments providers to choose from, but it's important to carefully understand if a payments provider requires you to use separate platforms—and set up separate contracts, separate reporting, etc.—for accepting vs. issuing payments. Look for a payments provider that offers a seamless end-to-end payments experience, allowing you to link incoming payments from customers directly with outgoing payments to suppliers and give you instant access to those funds—all in real time.
Unify the payments process for your online marketplace
ConnexPay is the first and only company to bring the two sides of the payment process—merchant acceptance and payment issuing—into a single platform with one contract and one reconciliation. Plus, ConnexPay guarantees lower merchant processing fees and maximizes your virtual card rebates through our proprietary platform. Schedule a free payments consultation to learn more.