5 Payment Gateway Features & Functionality Must-Haves
By Zach Gregersen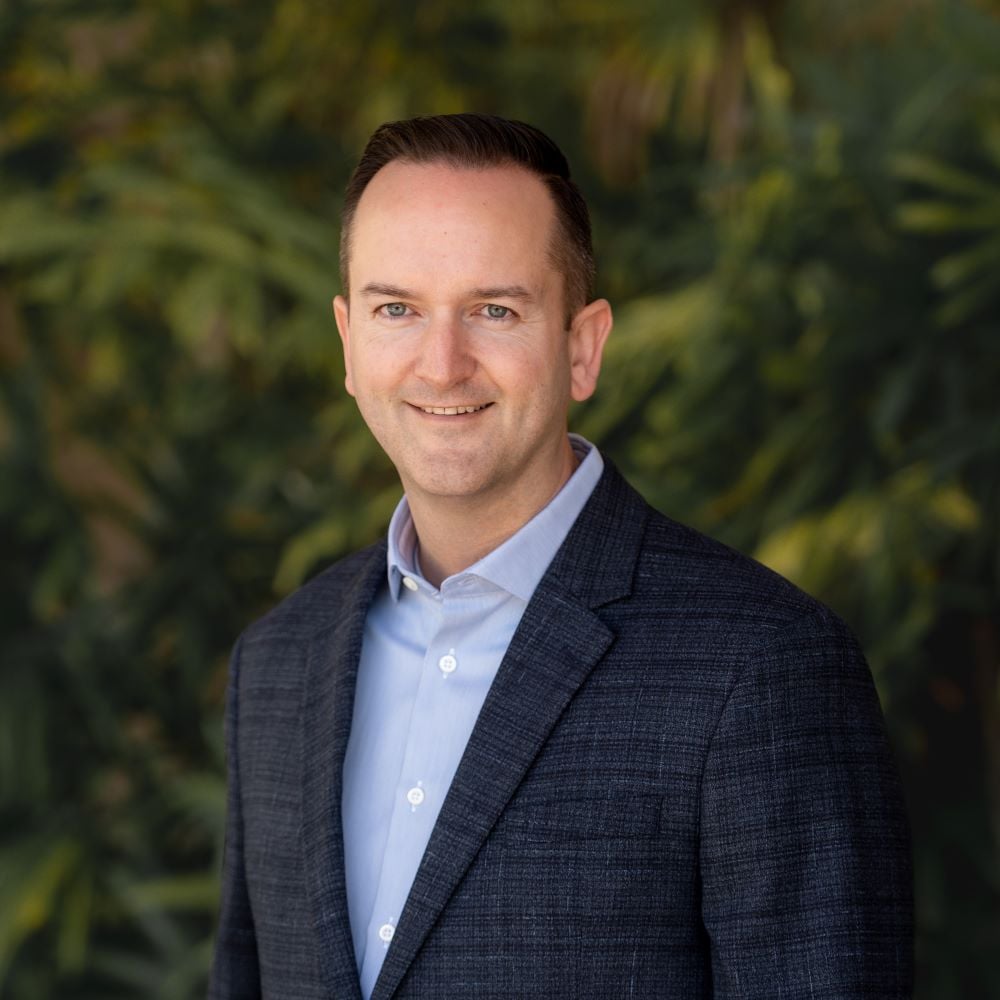 Posted on: Apr 18, 2023 | Last updated on: May 22, 2023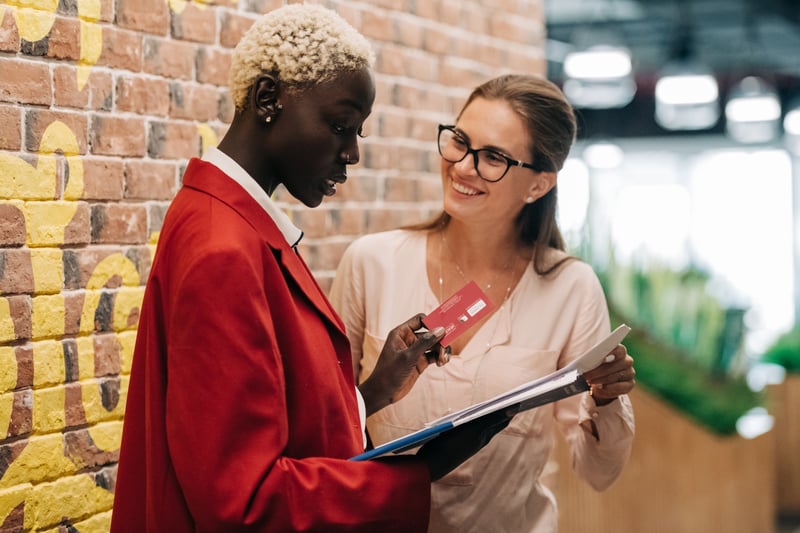 To make and accept payments online, businesses need payment gateways. However, not all payment gateways are created equal, and different platforms offer different payment gateway features and capabilities that may or may not suit your unique business requirements. In this blog, we explore the importance of payment gateways for business payments, as well as the top payment gateway features and functionality to look for when choosing a payment gateway for your business. We then unpack what sets ConnexPay apart from other payment providers, and why a complete, end-to-end payment platform may be the best solution for your payment needs.


The importance of choosing the right payment gateway for your business
As the virtual equivalent of a point-of-sale system, payment gateways enable your customers to pay you online from anywhere in the world, through a variety of payment methods, with ease and convenience. Because payment gateways are integral to online and e-commerce business success, having the right payment gateway to meet your business and customer payment needs is vital.

The best payment gateways are flexible and user-friendly, facilitate payments easily, and offer customers and businesses alike peace of mind when it comes to payment security. Customers can be sure that their credit or debit card or banking details remain secure, and businesses can be sure that payments will be received into their merchant accounts with minimal risk of fraud.
The 5 payment gateway features and functionality your business needs
With the importance of an efficient payment gateway for business payment success in mind, here are the top five payment gateway features to look for when selecting a payment gateway.
1. Ease of use
Ease of use is an important payment gateway feature for both your business and your customers. Customers need to be able to make payments as easily as possible, so a user-friendly experience is key to ensuring customers complete payments without abandoning their carts due to a complex or difficult purchasing experience.

Similarly, you and your finance team will need to access your payment gateway's user portal for important financial information and customer purchase data. This includes information pertaining to payment processing fees, chargebacks, and transactions. As such, being able to access this data and make meaningful sense of it depends on your payment gateway being easy to use, with an intuitive user interface and simple navigation.
2. Security
Security is of utmost importance for ensuring payment success. Customers need to be confident that they're making purchases that are safe and secure, as this will impact their experience of your business, and you need to be sure that your business is receiving payments without the risk of fraud, theft, or cyberattacks.

Unfortunately, as security technology evolves, so do the capabilities of cybercriminals. This means that the security feature of your payment gateway needs to be modern, sophisticated, and maintained in line with industry security standards. Your business' payment gateway needs to be able to mitigate payment risks, reduce fraud rates, and enable your business to accept more legitimate transactions, while promptly flagging those that seem risky.
3. Reporting and analytics
Related to the importance of a user-friendly experience, another key payment gateway feature to look out for is comprehensive reporting and analytics capabilities. Your payment gateway of choice should have a payment management dashboard that provides easy access to all payment-related data, as well as end-to-end reporting and analysis for accurate payment insights.

With complete reporting and analytics, you can view and manage sales and purchases, as well as customer and supplier data, see full transaction details and history, and gain useful customer insights that can improve your sales and marketing efforts.
4. Integrations
Unfortunately, most traditional payment systems are siloed and self-contained, meaning that merchants and business owners need to jump between programs and interfaces to manage their full payment function properly, which is inefficient in terms of both time and cost. Additionally, with disjointed payment systems, data accuracy and visibility becomes a concern that can't be easily managed but can have far-reaching effects if problems go unchecked.

Because of the limitations of disparate payment systems, integration is a vital payment gateway feature to keep in mind when looking for a payment gateway solution. You want your payment gateway to be able to integrate with other business software you use so that you have full visibility of your payments, across platforms, at all times. This saves you valuable time and effort, ensures accuracy across data sources, streamlines reporting, and makes for easy transaction reconciliation.
5. Customer support
Your business success depends on you being able to make sales, and sales rely on customers making payments. For payments to be made as easily and conveniently as possible, your payment gateway needs to be in top form, all the time. As such, should any technical issues or other problems arise with your payment gateway, you need to be able to resolve these as swiftly as possible to ensure payments can continue to be made to your business without delay.

In order to ensure this, your payment gateway needs to come with effective customer support. You need to be sure that you can access the support and assistance you need, as and when you need it, in as few steps as possible. So, when exploring payment gateways and their features and functionality, be on the lookout for high-quality customer support, preferably 24/7, with clear direction on how to reach support staff when you need help.
How your business can benefit from ConnexPay's features
ConnexPay offers businesses more than just a reliable payment gateway. As an all-in-one payment platform, ConnexPay connects payment acceptance and payment issuance – two traditionally siloed payment functions – inside a single platform, helping businesses to streamline their payments as a whole, while fundamentally de-risking the entire payment process and improving cash flow.
Accept and issue payments
ConnexPay's payment solution allows companies to both accept incoming customer payments and make outgoing supplier payments all within a single platform, with one contract and one reconciliation process, while working with only one team. This approach makes payments more streamlined and manageable, while minimizing risks across the entire payment cycle.
With ConnexPay, merchants can:
Accept customer payments by credit card (including Visa, MasterCard, American Express and Discover), or by ACH, Apple Pay, Google Pay, and more
Access incoming customer funds immediately
Make supplier payments by virtual card, push to card, ACH, and more
Increase revenues with ConnexPay's virtual card rebates
Enjoy lower merchant processing fees – guaranteed
Fraud prevention
The ConnexPay platform is seamlessly integrated with state-of-the-art fraud prevention technology enabled by Kount, our fraud prevention partner. With Kount's technology, we can offer our clients and their customers a secure payment experience from start to finish.

Every transaction facilitated by the ConnexPay platform is scored by Kount's AI for fraud detection and insights, as well as for machine learning purposes, before being cleared for processing. The system is built to recognize patterns, anomalies, and linked associations while learning from historical outcomes, which allows for complex and common fraud detection within milliseconds.

Accessible through a user-friendly interface, these fraud prevention capabilities also help business merchants to reduce their chargeback and fraud risk at no additional cost.
Reporting and analytics
With the ConnexPay platform, you get access to robust reporting and powerful analytics, which provide valuable insights into your sales, purchases, suppliers, and customers, all within a single, user-friendly dashboard. These insights also extend to cash balance reports, where you can see the movement of money within your ConnexPay account, as well as issue reports, which give you an instant view of funds available for issuing payments.

It's a comprehensive reporting and analytics dashboard solution which provides insights on receiving payments from customers, and issuing payments to suppliers, simultaneously. Get full transaction details for improved business decision-making, within a few clicks, with ConnexPay.
Rapid deployment and implementation
Unlike most payment service providers, ConnexPay doesn't require financial commitments in order for you to get started, nor do we put processing caps on spend. Without the need for lines of credit or cash reserves, you can get up and running on the ConnexPay platform in as little as 10 days, easily and stress-free.

Our easy API documentation, minimal paperwork requirement, and fee-free setup means that our implementation team can deploy our platform into your business, with streamlined implementation, more quickly than most other payment providers.
Customer Experience
At ConnexPay, we take great pride in our customer service and are committed to providing high-touch customer support to each and every one of our customers. Our hands-on Relationship Management and Customer Care teams are always available to support our customers, either directly on the phone or via our ticketing system. Our world-class service means that whenever a client needs us, they can reach out to our team for support anytime of the day or night.
Not only does the ConnexPay platform itself offer an easy customer experience, but we incorporate customer feedback into our platform technology updates, which are released every two weeks. This allows us to support customer requests and actively improve our platform, on a bi-weekly basis, in line with our customers' feedback, preferences, and suggestions. This proactive product improvement, and our friendly and supportive approach to customer care, means that the entire ConnexPay customer experience is a pleasant one, no matter where our customers are engaging with us.
Summary
Successful payment processing for your online business means having a robust and reliable payment gateway with all the features you and your customers need for swift and easy payments. To ensure your customers can make payments to your business hassle-free, and that you can make payments to suppliers as needed, you need to choose the best payment gateway with all the essential features and functionalities required to meet your business needs. So, when selecting a payment gateway provider, keep these necessary features discussed in this blog in mind – to ensure you make the best choice for your business, long-term.

For more information on what to consider when choosing a payment gateway, download our handy checklist for choosing a payment gateway solution. Or, if you would like to find out how ConnexPay can set your business up for payments success, contact our friendly team.
Download our Checklist: What to Look for When Choosing a Payment Gateway Solution
Key considerations to keep top of mind